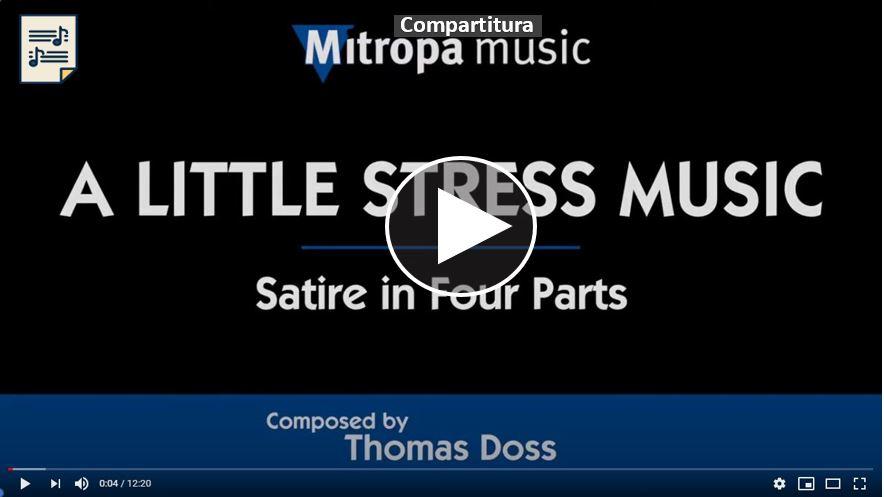 A Little Stress Music – Thomas Doss
Satire in Four Parts

Mitropa Concertwork Series Grade 4½ – Duration: 12:10

https://www.bandmusicshop.co.uk/product/2201-20-010%20m/a-little-stress-music.aspx

A Little Stress Music was commissioned by the Lenzing Werkskapelle from Austria and comprises of four sections. 'Rush Hour' depicts a Friday evening during which everyone wants to get home after work. Unfortunately, traffic jams and gridlock stand in the way! In 'Promenade Waltz' you can picture an evening walk along the beautiful lakeside, then a glass of wine loosens you up leading to the third movement: 'Romance', which starts with a promising conversation…The funny finale 'Monday Morning' brings you back to reality and the score provides the option of the band applauding itself for a job well done! A humorous and joyful new piece by Thomas Doss!

2201-20-010 M "