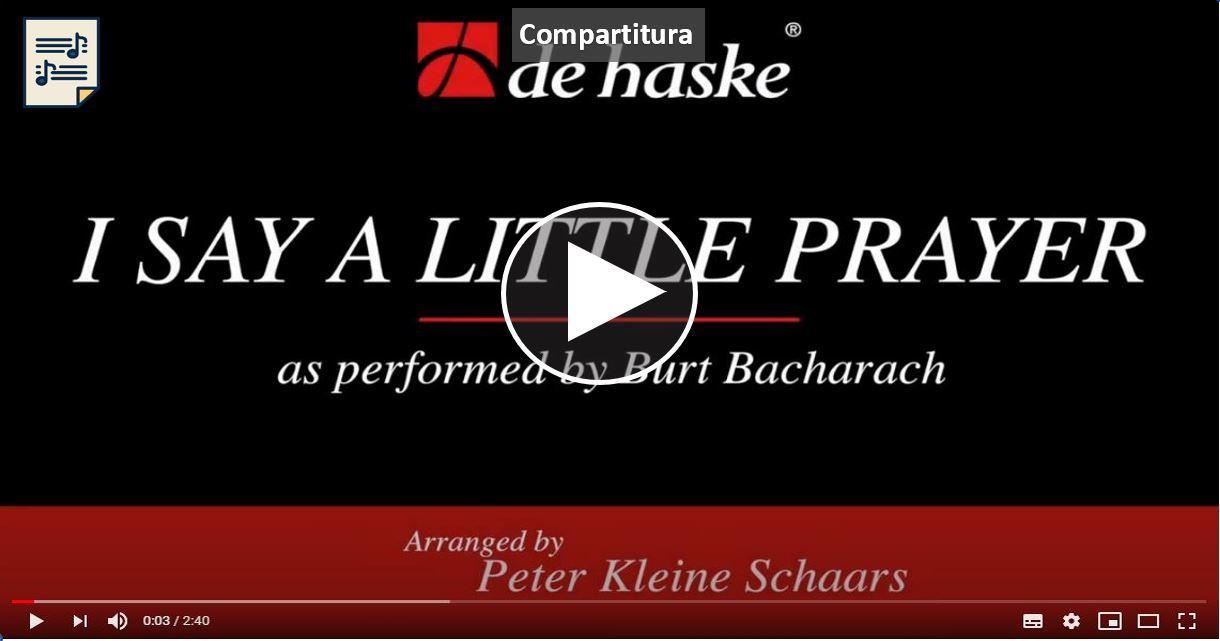 I Say A Little Prayer – arr. by Peter Kleine Schaars
De Haske Peter's Popular Collection Grade 3 – Duration: 02:35

https://www.bandmusicshop.co.uk/product/dhp%201206249-010/i-say-a-little-prayer.aspx

This bittersweet song from 1967 is a real classic, partly due to the rendition by two queens of soul, Dionne Warwick and later also Aretha Franklin. The theme was very topical at the time: A woman is concerned about her husband fighting in the Vietnam War, and thinks about him during her day-to-day worries. Top arranger Peter Kleine Schaars created a tasteful and carefully orchestrated version. His arrangement stays true to the original colour and feel of the song, and, as a grade 3 piece, is still perfectly playable for most bands.

DHP 1206249-010 "